HR Analytics, also known as People Analytics or Talent Analytics, is the systematic analysis and application of data that influences human capital to drive strategic decisions and maximize return on investment, while always emphasizing the human element inherent in HR.
-Prabhakar Pandey
As an outcome, organizations are able to select high-quality employees, Identify high performer's departure risk, Find characteristics of high-performing employees, predict compliance risks, analyzing engagement and satisfaction, defining clear pathway for top performers, identifying successor for your leadership etc. therefore getting a better return on investment and to take better strategic decisions. This allows the leaders to deep dive into the problem statement using fact-based prediction for better decision-making ability.
According to Deloitte Press University survey in 2016, 77 percent of executives now rate people analytics as a key priority. In response, companies are building people analytics teams, rapidly replacing legacy systems, and combining separate analytics groups within HR into one strategic function. In 2016, 51 percent of companies are now correlating business impact to HR programs, up from 38 percent in 2015.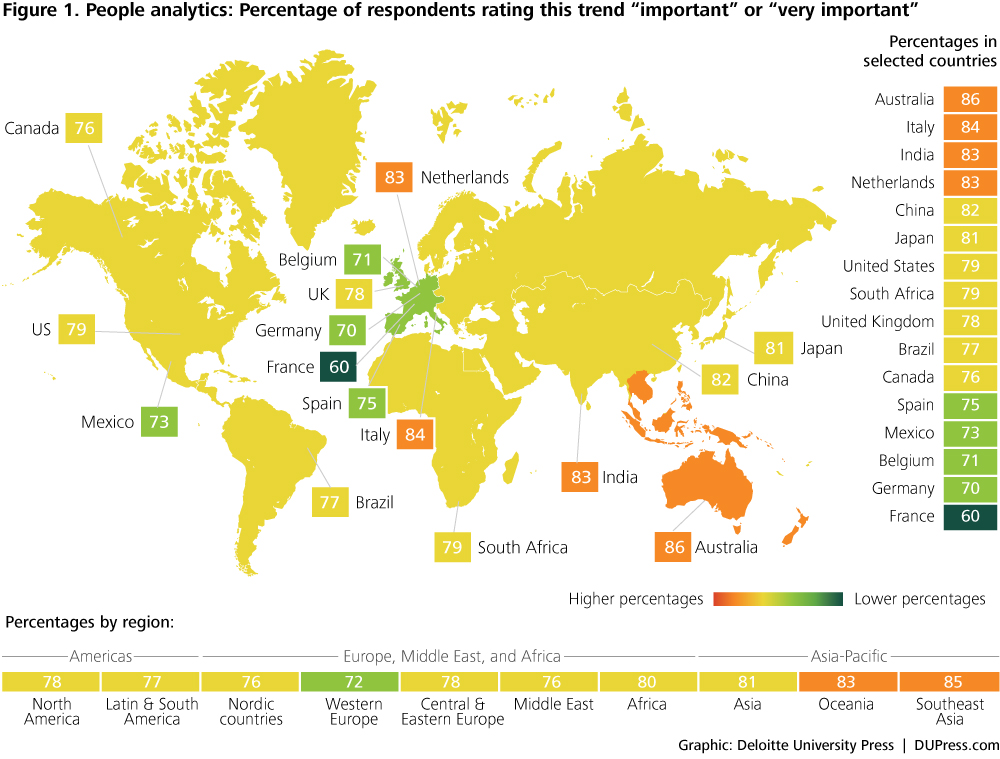 As per "Google Trend", HR Analytics has gained tremendous popularity in last few years and here is how trend graph looks like. It's almost from nowhere, to becoming one of the popular buzzwords.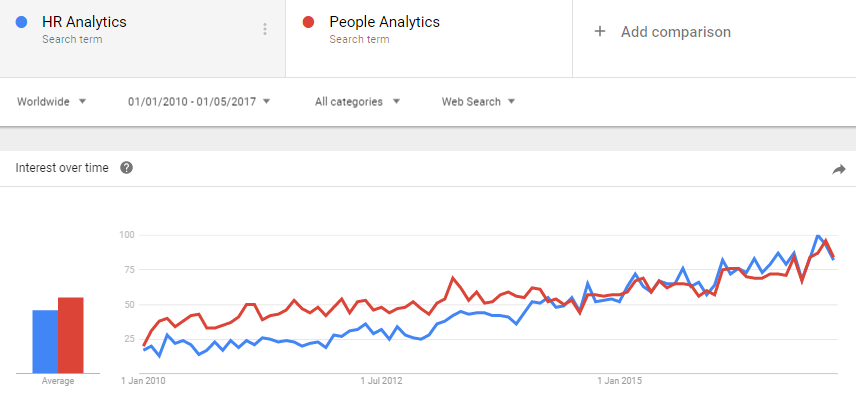 The above numbers represent search interest relative to the highest point on the chart for the given region and time. A value of 100 is the peak popularity for the term. A value of 50 means that the term is half as popular, likewise a score of 0 means the term was less than 1% as popular as the peak.
If you look at the McKinsey & Company's  7S framework for successful business. The first three (also called as hardware of success): strategy, structure, and systems. The next four (also called as software of success): style, skills, staff, and shared values.  In each of the elements you will find that they are all highly dependent on right set of talents and an appropriate analytical method is required to take fact based decisions. This makes it very clear why HR or People analytics is important.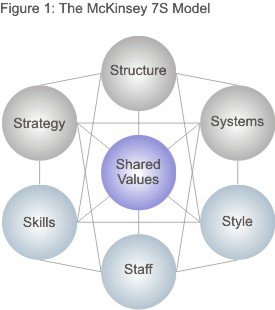 According to research by MIT and IBM, top performing companies are three times more likely than lower performers to be sophisticated user of analytics. A recent survey by MIT and IBM reported that companies with a high level of HR analytics had:
8% higher sales growth
24% higher net operating income
58% higher sales per employee
Also, ROI is another key  factor as we all know hiring, developing, engaging and retaining talent has a major impact on our business success and with no doubt, a lot of cost involve in the entire process. It is also important to understand what type of analytics is applied on each of the areas to ensure you are getting right return on Investment from your people.
How HR Analytics benefits the organization?
In the evolving landscape of HR, analytics has emerged as a pivotal tool, transforming traditional HR functions into data-driven, strategic initiatives. With the power to convert raw data into actionable insights, HR Analytics enables organizations to make informed decisions that can significantly impact their workforce and business outcomes.

Here are key areas where HR Analytics can provide valuable insights:
Recruitment:

Use existing employee data to identify the best prospective candidates.
Predict potential offer dropouts based on historical candidate data.
Assess if hiring processes align with the organizational plan.
Determine which recruiting sources yield the highest quality employees.

Absence Management:

Predict unscheduled absences based on historical patterns, aiding staffing plans.

Learning and Development:

Evaluate if employees have enhanced efficiency after specific training sessions.
Determine correlations between employee terminations due to non-compliance and gaps in compliance training.
Forecast future skill requirements.
Assess the utilization of course modules from third-party vendors.

Performance Management:

Identify strategies to improve individual performance.
Understand key factors that might hinder employee performance.

Diversity and Inclusion:

Analyze if hiring managers exhibit gender or ethnicity biases.
Assess if the recruitment team is sourcing diverse candidates for interviews.

Health and Safety:

Identify roles, circumstances, and locations with the highest risk of accidents or claims.
Detect emerging trends in workplace safety.

People Management Analytics:

Determine if rewards and promotions align with performance.
Analyze factors influencing employee retention.
Understand triggers causing employees to seek external opportunities.

Employee Survey:

Evaluate the potential impact of low satisfaction and engagement scores within departments.
Analyze employee sentiment based on survey feedback using text analytics.

Compliance and Risk:

Predict potential compliance and risk-related issues tied to specific employees.
Incorporating HR Analytics or People Analytics into organizational strategies not only drives performance but also fosters a culture of continuous learning and improvement. As we harness the potential of data, we pave the way for a more efficient, inclusive, and innovative workforce.
This brings me to the end of this topic, I am hoping this must have given you some idea about HR Analytics. I will try to cover more on this subject area in my next blog.
Looking forward to hearing from you in case you liked this blog or have any suggestions for improvement.